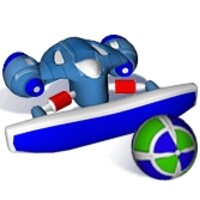 2
10.5 k
Arkanoid raised to the maximum power
Download
11.78 MB
free
If you like arkanoid style games, you'll welcome Strike Ball 2 Deluxe, a game based on Arkanoid that spices it up with lots of ingredients that make the game to be even more addictive than the original.
More information
License
Trial
Op. System
Windows
Category
Author
Size
11.78 MB
Downloads
10,473
Date
Aug 4th, 2009
SHA256
91c83e602d1fc8f4220498c3293fe55c0db09bf637f9361cdbfe7b178f43da89
Why is this app published on Uptodown?